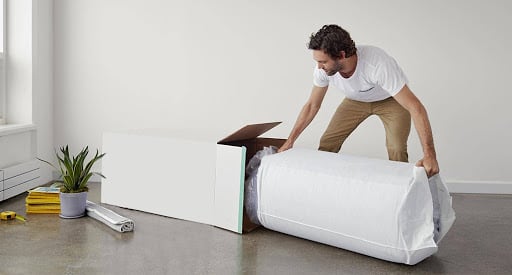 So, you're interested in a bed in a box mattress, but how much do you know about it? Do you know how it is delivered? Well, whoever invented the term for this kind of mattress literally mean every single word in it. If you've encountered this term for the first time, we're here to help you understand how a bed in a box looks like. We will even teach you how it works so sit back and relax.
What is a Bed in a Box?
First things first, we just want to clarify that a bed in a box is no ordinary mattress. That is even if it looks like any other mattress on the market once it expanded to its full size. Compared with the traditional models, this so far is the most innovative way to offer mattresses to a wide-range of customers. After all, who would have thought that this kind of mattress would ever be possible to exist today?
Before, a mattress shipped in a compact box seems very impossible since they're not just heavy, they're also bulky! But now, the market is filled with different kinds of mattress from different brands and countries. Bed in a box mattress was introduced in the market as a result of new manufacturing and packaging processes. With the need to buy a mattress and have it delivered in the most convenient way, this mattress became popular.
In fact, it became an in-demand type of mattress in the market since it is easier to carry around. You can even buy it online or in brick-and-mortar stores then have it delivered to your doorstep without a hassle. Most importantly, it is usually more affordable than those traditional mattress types.
How Bed in a Box Mattresses are Packed?
Since you already know that it is literally a mattress inside a box, are you wondering about how it is packed? Well, you're not the only one who's asking the same question. Once it is built using top of the line materials, it is meticulously packed using advanced tools. These tools include the automated compression technology which compresses the mattress into its shipping size. This is the machine which makes it possible for the mattress to fit it a compressed box.
"Regardless of its size, this machine compresses the mattress evenly before sending it to the rolling section. Indeed, this is the next aspect which all bed in a box mattress has in common. They are compressed, vacuum sealed, and rolled before they reach their final destination which is their boxes."says Linda Jones,a mattress expert at Mattress1000.com. To setup the mattress, simply pull it out of the box then remove its plastic cover. This will allow the mattress to expand into its original shape and size whether you ordered a Twin/Twin Long/Full/Queen/King/California King.
For best results, allow the mattress to bounce back and expand for 12 to 24 hours. However, some mattresses can bounce back and reach its full size capacity in less than 12 hours which is great. You don't have to wait for too long to feel and enjoy your new mattress.
Does it Look Different from Regular Mattresses?
The answer here is no. Unless you have an x-ray vision to see through its sheets and analyze its materials, it looks like a regular mattress. Most bed in a box mattresses on the market are made of foams. However, more and more mattress manufacturers today are starting to offer innerspring and hybrid mattresses too. Of course, there are also air-filled mattresses which allow users to adjust its thickness and firmness.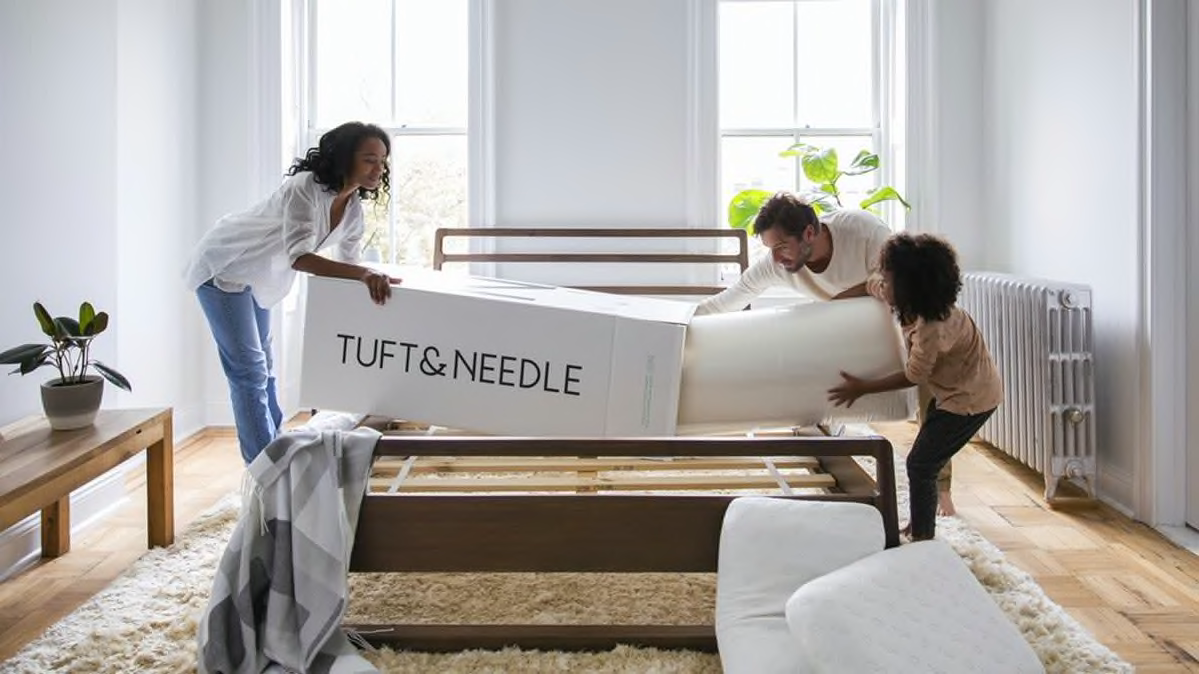 (Visited 29 times, 1 visits today)